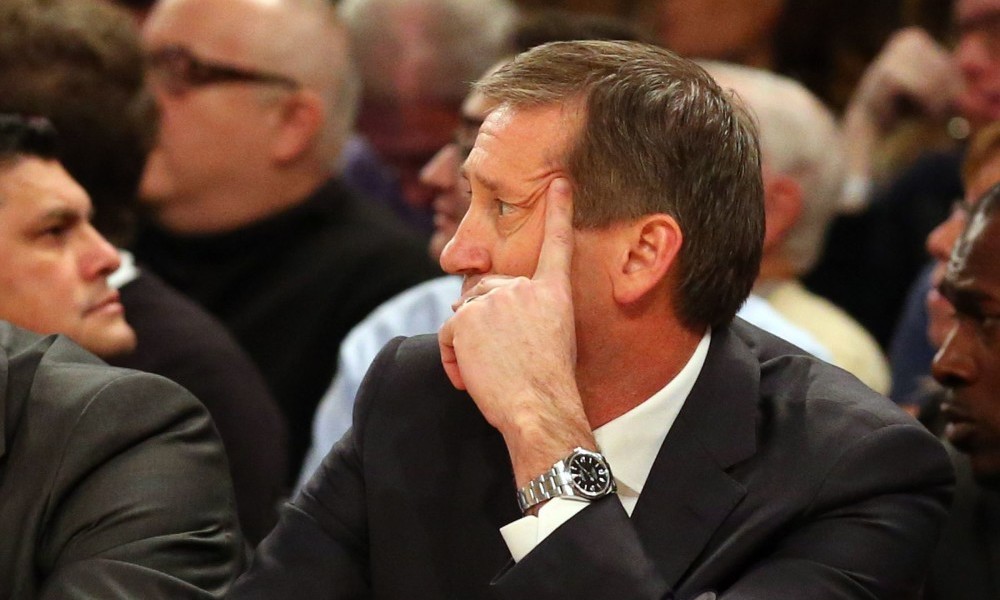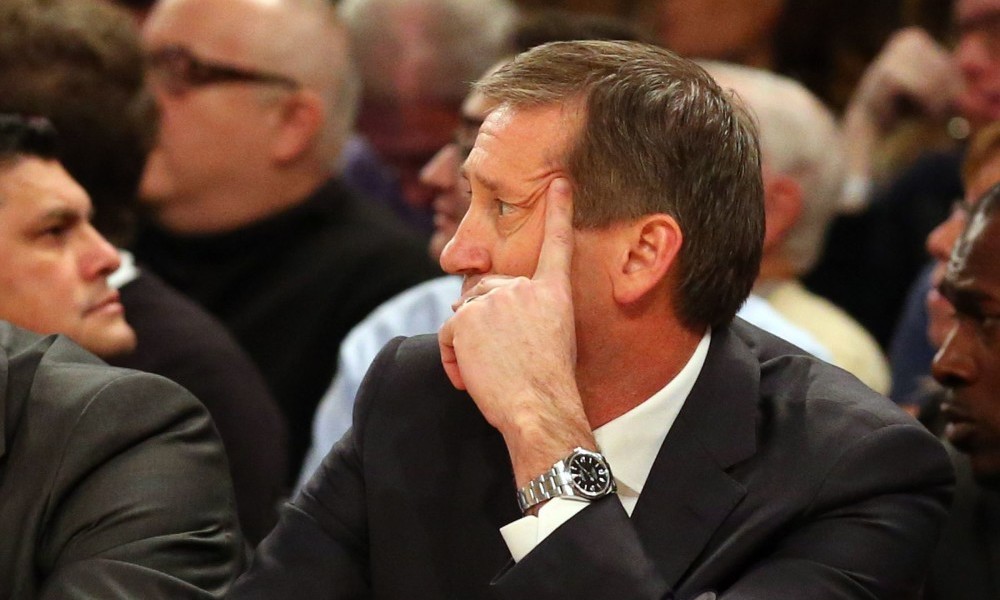 PHOENIX, AZ — Less than two weeks ago, Phoenix Suns general manager Ryan McDonough said coach Jeff Hornacek had done "a terrific job over the course of three years."
The last two weeks seem to have negated all that.
Hornacek was fired early Monday as the team continued its plummet toward Laker level.
Hornacek's knowledge of the game couldn't have been the issue. He's the son of a coach and was a winning NBA player who blended ability and smarts.
But a series of unfortunate and/or unwise moves led the Suns here, and here they sit, 14-35 and losers of 19 of their last 21.
The Suns are tied for the fourth-worst record in the league, and they offer little in the way of evidence to convince observers that a turnaround is coming, even under the new coach and even with a February in which they play nine of 10 games at home.
Assistant Earl Watson seems the most likely candidate to take over on an interim basis for Hornacek, who at least one league official believes was rendered impotent when his top two assistants were fired on Jan. 28.
Now Hornacek has followed them out the door.
While a consummate pro like Jeff Van Gundy would give the Suns instant credibility around the league, it remains to be seen who they go after for their next coach.
Meanwhile, the season has been defined by departures.
The Suns' best player, guard Eric Bledsoe, is out for the season with a knee injury suffered Dec. 26. The Suns built their team around their push-and-attack point guard, and they haven't been able to sustain without him.
Their second-best player, guard Brandon Knight, hasn't played in two weeks while dealing with a sports hernia and could miss two more.
The player who should be next in the pecking order, forward Markieff Morris, has held this season in abeyance as a stubborn response to the summer trade of twin brother Marcus. It's a sad thing that a petty player can hold a coach captive.
The whole season might have played out differently had the Suns been able to apply the money saved after trading Marcus Morris to Detroit into a contract for free agent LaMarcus Aldridge, their top offseason target.
It's been a tough couple of years for a franchise that Jerry Colangelo made a destination point.
The Suns have spent it under McDonough attempting to identify the best route forward, and all it's gotten them is closer to the No. 1 overall pick in the 2016 draft.
Maybe good fortune will smile on them.
Maybe they'll be transformed with the top pick, as San Antonio was when Tim Duncan was the prize after the San Antonio Spurs beat the odds by winning the 1997 lottery despite the fourth-worst record in the league and a 21 percent chance at the top pick.
Until then, a look at what's led the Suns to their current plight.
It started when the Suns signed free-agent guard Isaiah Thomas in the summer of 2014, following a season in which Hornacek led the overachieving Suns to a 48-34 record.
The idea seemed good — the move shored up the point-guard position after Bledsoe missed half the previous season with a knee injury and also because he'd be eligible for a max contract that summer, a deal that finally went down.
But so much for good intentions. Thomas needed the ball more than anyone anticipated, and things went from bad to worse when Dragic — the only one of the three without a long-term contract — went on record in February as saying he didn't trust the Suns' front office.
Dragic, their best player, was traded shortly thereafter in a flurry of moves in which Thomas also was shipped out. Knight was the principal piece acquired, and he hasn't been an appreciable upgrade over Dragic. Like Bledsoe the year before, he signed a five-year, $70 million max contract last summer.
When Miami — with Dragic and other former Suns Gerald Green and Amar'e Stoudemire — beat the Suns here 103-95 here three weeks ago, Suns owner Robert Sarver reportedly didn't return a postgame handshake offered by Dragic.
That may be the most telling indicator of the Suns' current state.
The Suns tried again this summer, shooting big for Aldridge. But after eight years in the league, Aldridge allowed last week that he was more concerned with winning than with more gaudy numbers. Not only did the Suns lose out on Aldridge, their lure of a four-year, $52 million contract to free-agent center Tyson Chandler became a burden. Chandler's best days are behind him, and his contract is almost unmovable.
Choosing to try to rehabilitate Markieff Morris rather than trade him hasn't worked well. Morris's contract is team-friendly, but his attitude has driven potential suitors away.
If P.J. Tucker's work ethic and commitment could be transferred to the inert Morris, the Suns would have something. As it stands, the Suns will never get fair value for him when they trade him, which seems an obvious first step as the trading deadline approaches.
And so the Suns' creaky structure collapsed despite the addition of rookie guard Devin Booker, who will turn into the steal of the 2015 draft.
Right on Hornacek, who did nothing to deserve it.