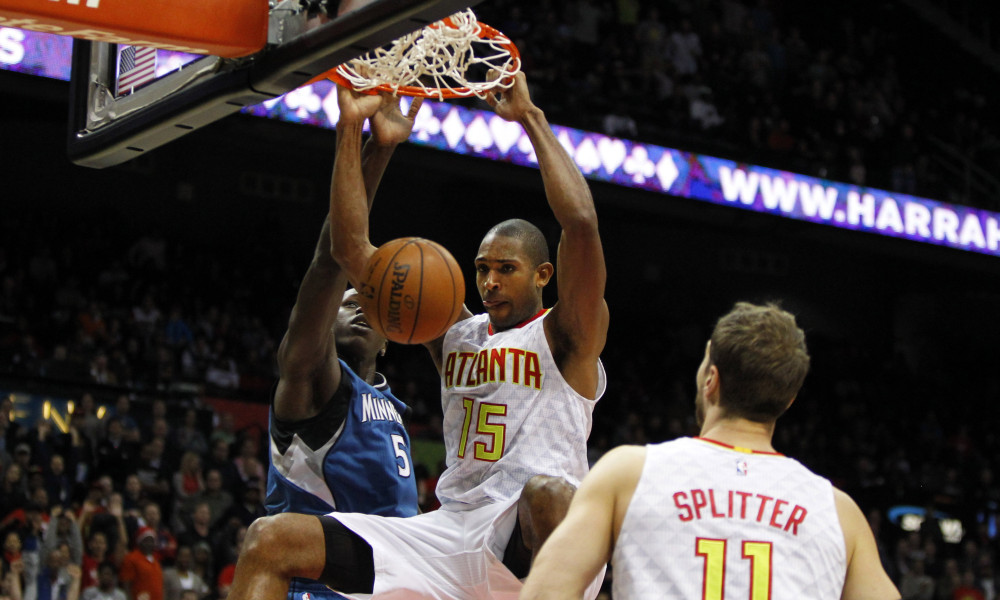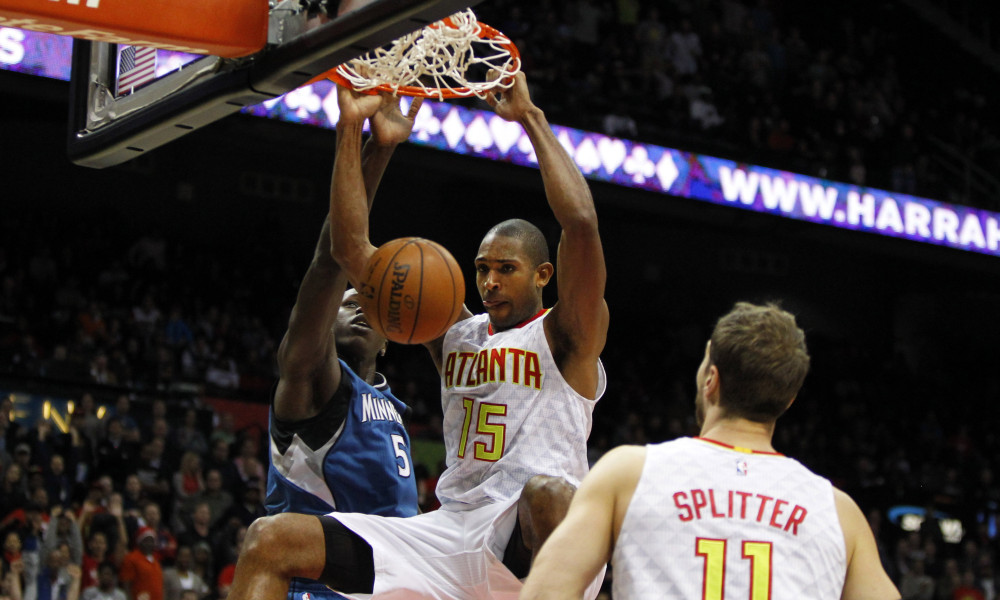 When people think of the NBA elite, talents like LeBron James, Steph Curry, Anthony Davis, Jimmy Butler, Kawhi Leonard, and company immediately come to mind. For good reason too, as all of them are tremendously talented. Their numbers tend to speak for themselves, but when that fails — save for Leonard and Butler (to a lesser degree) — endorsements, advertisements, media propaganda will speak for them.
They are not only elite but the faces of the NBA. It is why networks use their grills whenever they are advertising games. Very rarely it is merely Cleveland vs. Golden State. It is usually billed as Steph vs Bron Bron. This makes sense since the NBA is a star-driven league. Fans are rooting as much for the names on the back of the jersey as the ones on the front. And, yes, you can save me your exceptions.
For whatever reason, though, Al Horford has never been able to crack that super stardom ceiling. Despite having a consistently great career, he's always left in the conversations after those guys are mentioned. There are a plethora of reasons for that — including, but not limited to, his market, lack of national endorsements and too-few highlight-level plays — but his production and skill on the court is something that needs to not be ignored. Collectively even, a celebration of sorts should have been in the works years ago.
As for the Atlanta Hawks, well, they are not too far off from having to decide how much they love themselves some Al Horford. With the former third overall pick in the in the 2007 NBA Draft no longer a toddler, as he's currently 29 years-old, it complicates their decision a bit as he's likely on the wrong side of awesomeness in his humorously productive career.
Horford is a career near double-double guy. While every year draft experts talk about the potential of so-and-so being a double-double talent, so few guys actually are. It is unrealistic to even expect players to average 15 and 10 on the regular. I mean, if they were doing that over the lifespan of their professional careers, then one would assume we would be talking about them as future Naismith Hall of Fame inductees.
That brings us to a weird place. Since, ugh… Al Horford has averaged 14.3 points and 9.0 rebounds over his nine-year career. He isn't only a guy who has been getting his numbers in weird ways on bad teams, either. He's a 54 percent shooter from the floor, played on varying versions of good Hawks teams, and has been the one constant in that city over a span of time that saw the rest of the area's sports teams have less consistency in place — on and off the playing fields — than one would like.
His presence in Atlanta, while admirable and something that should be touched on more, isn't the sole reason for thinking he's great. As the numbers hinted at, Al Horford is actually an all-time great. No. Seriously. Hear me out.
While Horford's numbers are always going to look strange when compared to other centers, as he's mostly been a power forward playing out of position for nearly his entire career (which only makes his case stronger), he still stacks with them relatively well. No, he's not going to have Shaq or Wilt numbers, yet when you consider he's essentially been asked to play out of position for the majority of his pro life, it's truly impressive.
I know there are plenty of people who have appreciated Al Horford over his career. Yet, it still feels like he has somehow been a talent which has gone widely unrecognized and under-appreciated for most of his career. It honestly can't be stressed enough how insane it is that he's been as productive as he's been while playing out of position for most of his career — and being humorously efficient while doing so.
Basically — yet, kinda not at all — it would be like asking Jerry Rice to play tight end for the Niners during his heyday, and the legend not missing a beat. That's an apples and oranges (and possible lobsters) comparison, but it somewhat holds true if only in the sense that guys playing out of position shouldn't mean they continue to be top-tier talents. Simply because positions — a dying notion anyway — are similar, do not mean they are the same. Al Horford's rebounding, points, and even his already efficient efficiency numbers would all be EVEN better had he played alongside a center while he got to play the four.
I digress. A basketball fan doesn't need to be as high on the career of Al Horford as I am to realize he's been special. Maybe many don't view him as a future HOF'er or whatever, but he's played far too long and too well during that time to be ignored as much as he has. We need to give him a mental high-five or something. If not that, more drastic measures need to be taken…
It is time to declare it. If Tim Duncan, Anthony Davis, etc. etc. etc. are all granted the luxury of being huge power forwards while Al Horford has been a center, then Al Horford is, at the very least, one of the two or three best centers of his generation.
Unpopular opinion: And that's actually saying a lot. Al "Hall of Famer" Horford, is what I call'em.